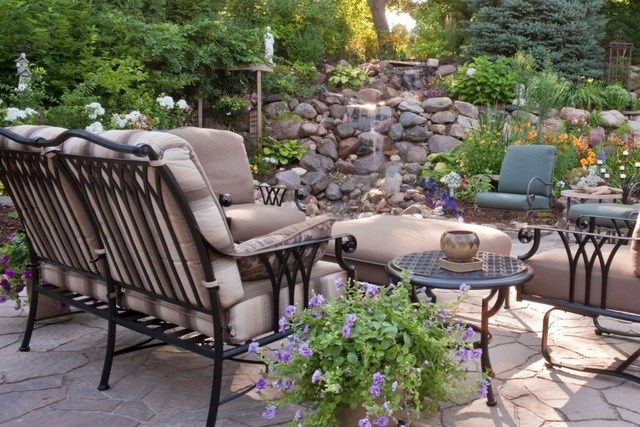 Outdoor living is a way of life at Canyon Falls
Outdoor living areas are popular features in today's new homes. That's especially true at Canyon Falls, where enjoying the great outdoors is a way of life, thanks to wooded, hilly topography that provides scenic backdrops for covered patios, outdoor kitchens, and open-air sitting areas with fire pits.
On many homesites in Canyon Falls neighborhoods, the topography is varied and interesting, creating backyards that are private and sometimes surrounded by stone retaining walls.
Other homesites have views of the 200 acres of parks, trails and natural open space within the Canyon Falls master plan. For example, some homesites overlook dramatic ravines along Graham Branch Creek, which meanders through the community like a green ribbon. Other homesites overlook scenic wooded preserves.