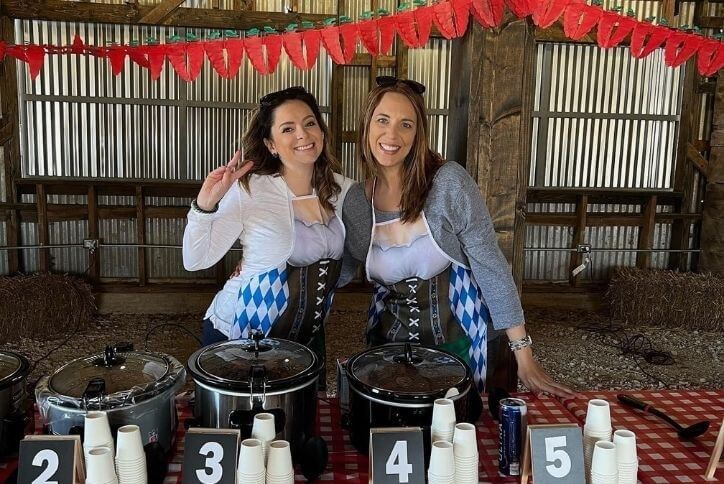 Meet the reigning Chili Chicks of Canyon Falls
When the Goodman family moved to Canyon Falls in 2017, there weren't many other homes around their newly completed home in the Highpoint neighborhood.
"As more houses were built, we hoped some amazing people would move in, and we lucked out when Veronica Delic and her family arrived in 2018," recalls Christina Goodman, at right in the photo. "We were looking for neighborhood friends and found so much more than that in the Delics. We call them our 'framily.'"  
The two moms instantly connected and have been good friends ever since, enjoying driveway chats, pool parties, dining at home and restaurants, and even traveling together.
Veronica's family includes husband Jacob, who works for Charles Schwab, along with daughter Ana and dog Elsa. Christina, an English teacher in Lewisville ISD, is married to Brandon, an Army veteran, and their family includes three daughters and a dog.
"We couldn't have asked for better neighbors," says Veronica, a real estate agent with EXP Realty.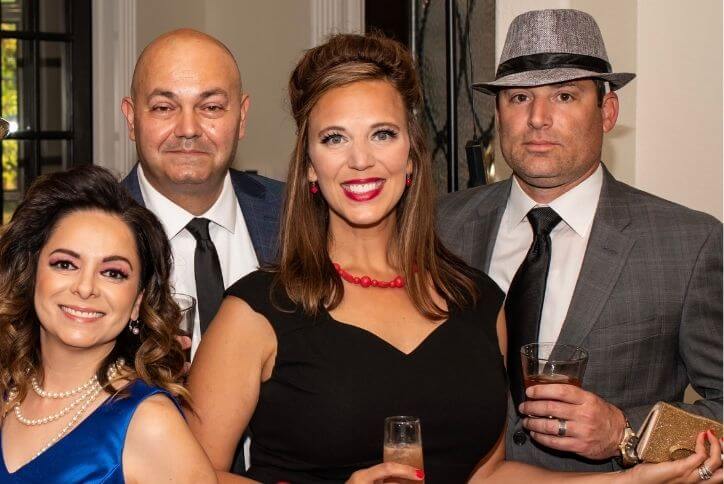 Veronica and Christina have shared many recipes and cooked together over the years, so it seemed only natural that they would team up for the first-ever Canyon Falls Chili Cook-Off, held at the Hay Barn in March.
Dubbing themselves the Chili Chicks, they hit the grocery store to gather the ingredients for what turned out to be an award-winning recipe. Veronica, who is originally from Mexico, loves spicy food. Christina agreed that they would amp up the heat level of their chili.
They ended up using nearly a dozen spices, including several kinds of peppers. The secret ingredients, though, were love and fun, according to Veronica.
"We tenderized the meat heavily and made sure it was room temperature before it hit the stove to be cooked. It makes a difference," Veronica says.
"Joining the Chili Cook-Off was meant to be a fun way to spend a Sunday, and winning was the icing on the cake," adds Christina.  "We spent all morning cooking and laughing and making silly videos.  We had a blast!"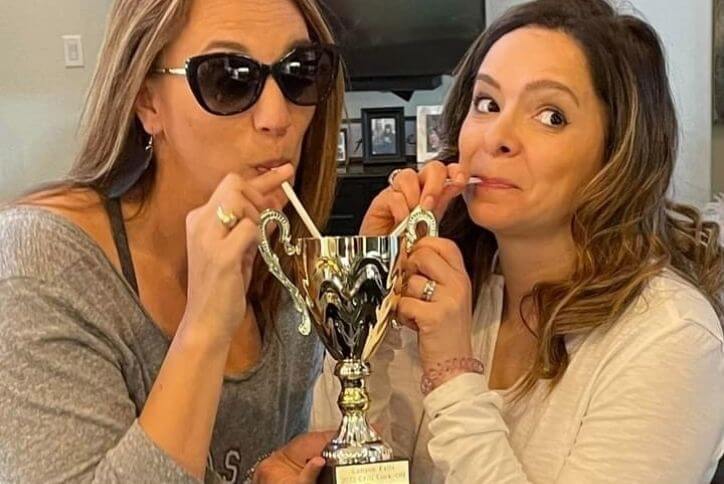 Live music, lawn games and pots and pots of chili from other contestants added to a lively atmosphere for the chili cook-off. Every attendee got a vote, and when they were all counted, Veronica and Christina took home the first prize trophy, and forever bragging rights as the very first Canyon Falls Chili Cook-Off winners.