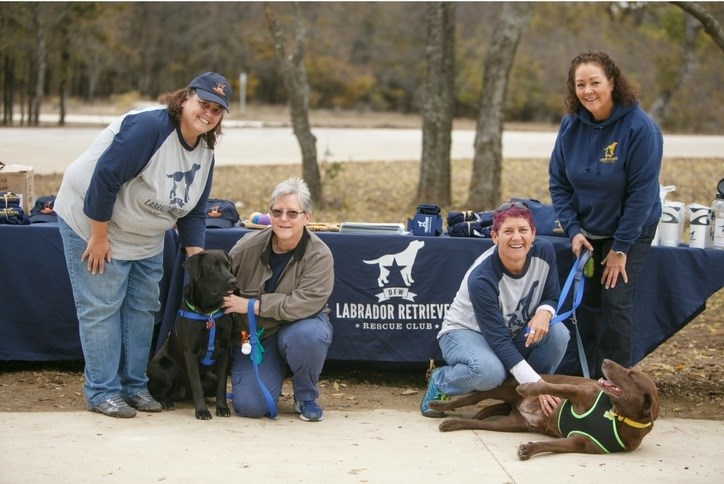 Canyon Falls partners with DFW Lab Rescue
As part of the recent grand opening festivities for the new Pooch Park and Hay Barn amenities, Canyon Falls partnered with the DFW Labrador Retriever Rescue Club to raise funds and create more awareness for these adorable dogs in need of loving homes.
The event was called the Fallapalooza, and more than 600 two- and four-legged residents and guests turned out to enjoy the activities. These included the first Canyon Falls Run for the Rescues 5K and Family Fun Run, along with ziplining, a rock-climbing wall, lawn games and archery.
Northlake Mayor Peter Dewing presided over a ribbon-cutting ceremony for these new Canyon Falls amenities.
Canyon Falls will host more events in partnership with the DFW Lab Rescue Club. In the meantime, check out their website for information and upcoming events. They are a 100% volunteer organization, with more than 97 cents of every dollar donated going to the care of their rescued dogs.
If you adopt a loving dog from DFW Lab Rescue or another group, you'll have the perfect companion for enjoying the Pooch Park, miles of trails and much more at Canyon Falls.
And here's something to set tails wagging: a second annual Fallapalooza is planned for 2018!