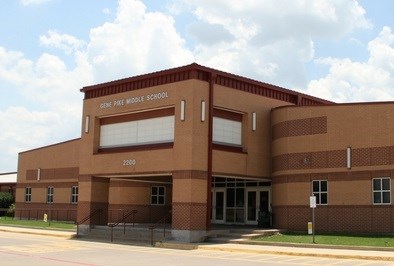 Northwest ISD ranks as No. 3 school district in Denton County
Northwest ISD, one of the two highly regarded school districts serving Canyon Falls, ranks as the No. 3 school district in Denton County, according to the 2021 school ratings from Niche. 
Statewide, Niche ranks Northwest ISD among the top 10 percent of 1,019 school districts in Texas.
Northwest ISD has an overall A grade from Niche, with additional A grades for Academics, Clubs & Activities, and College Prep. The district has a B+ grade for Teachers.
In Denton County, Niche ranks Northwest ISD as the No. 4 Best Place to Teach, and as the No. 4 Best School District for Athletes.
Niche also positive rankings for each of the Northwest ISD campuses serving Canyon Falls. To list just a few highlights:
Northwest High School has an overall B+ grade, with more B's for Academics, Teachers and College Prep. It also earned A- for Diversity and a B+ for Clubs & Activities.
Pike Middle School has an overall A- grade, with more A- grades for Teachers and Diversity. For Academics, Niche gives Pike a B+ grade.
Lance Thompson Elementary School, opened in 2019, is too new to rate. Read more about this unique school, which students helped design.
Northwest ISD has gained wide acclaimed for its innovative STEM Academy, which prepares students for careers in rapidly growing fields such as aerospace engineering, cyber security, civil engineering and architecture.
To compile its rankings, Niche uses a rigorous analysis of data from dozens of public datasets, along with reviews from students and parents. For 2021, Niche crunched the data for more than 1,800 public schools serving grades K-12 in over 80 school districts in the DFW Metroplex.
Read highlights of the 2021 Niche ratings for Argyle ISD, which also serves part of Canyon Falls.
Learn more about all of the highly regarded public and private schools near Canyon Falls.