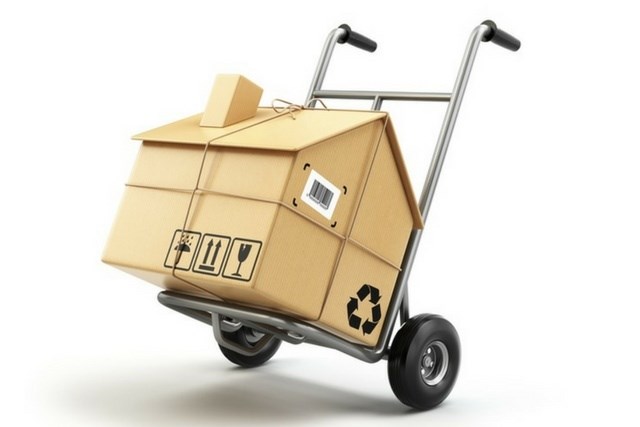 Should I move? 8 signs it may be time to start looking
Sometimes we all get the feeling we'd like a change of scenery, but how do you know when it's really time to move? Here are 8 signs that your feeling is not just restlessness or a whim – and that it really might be time to make a move to a new home and community.
You need more space. You can change a lot of things about your current home, but it's not so easy to change the size. Even if you own your home and could theoretically add on, it's expensive. Adding a new owner's suite to your home can cost between $21,500 and $63,100 in 2019, according to HomeAdvisor. At Canyon Falls, you can find a brand-new home ranging from more than 1,800 square feet to more than 4,800 square feet, at prices from the $280,000s to the $700,000s and up, by some of the leading homebuilders in the Metroplex and the nation.
You want an upgrade. If you love your existing home and neighborhood, renovating can be a good option. The cons include having to live in the home through the renovation, going over budget, and possibly not being able to recoup the costs of renovation, should you decide to sell. Today's new homes offer many advantages over used homes. This is especially when it comes to the latest technologies for home automation and energy efficiency, which can be difficult or impossible to retrofit into existing homes. 
A new job opportunity. If you have an exciting new job opportunity in a different city, then moving is a must. Even if your new job is in the same city, a smart move can give you a new lifestyle and a less stressful commute. Canyon Falls' terrific tri-city location in Flower Mound, Argyle and Northlake is close to many major employers. It's about 22 miles northwest of DFW Airport and about 26 miles northeast of Fort Worth.
You want your dog to be happier. Canyon Falls is a great dog community, with amenities like our Pooch Park and trails, and social events like Yappy Hour. Your dog will also love a new home with a big backyard, and maybe even special amenities like dog showers, available from some of our builders. 
Something's missing. At Canyon Falls, many new residents tell us they felt like something was missing from their old neighborhoods. They didn't know their neighbors. The amenities consisted only of a small playground or a rarely used swimming pool. There weren't many playmates for their kids. Meet just a few of our resident families: the Zobrists, who moved here after their kids went off to college; the Parkers, who are happily settled at Canyon Falls after many relocations around the country; and the Contreras family, who relocated from California and chose Canyon Falls for its natural open space and highly regarded schools.
You have too much space. We hear a lot about rightsizing, and it works both ways. Adding more space can be stressful and expensive, but it's not even possible to shrink your current home, apart from just closing off rooms. For homebuyers wanting to scale down and simplify their lives, Canyon Falls offers a wide variety of one-story homes in many different styles and price ranges. If you want the perfect compromise between a one-story and two-story home, you can also use our interactive Homefinder to explore the growing number of 1.5-story homes offered in Canyon Falls.
Your family situation changes. Sometimes a family's living situation can change, such as when an aging parent becomes part of the household, or an adult child returns home. Canyon Falls offers multigenerational floor plans from several builders, including K. Hovnanian and Village Builders. Some plans offer "home within a home" living suites that provide everyone with their own space and privacy.
You want better schools for the kids. For many homebuyers, the desire for better schools can trigger a decision to move. Learn more about the K-12 schools serving Canyon Falls, part of two highly regarded school districts, Argyle ISD and Northwest ISD. Canyon Falls is also close to a number of private schools, including Liberty Christian School.
If any of these signs make you feel like it's really time to start looking around, explore all new homes available in Canyon Falls with our interactive Homefinder.