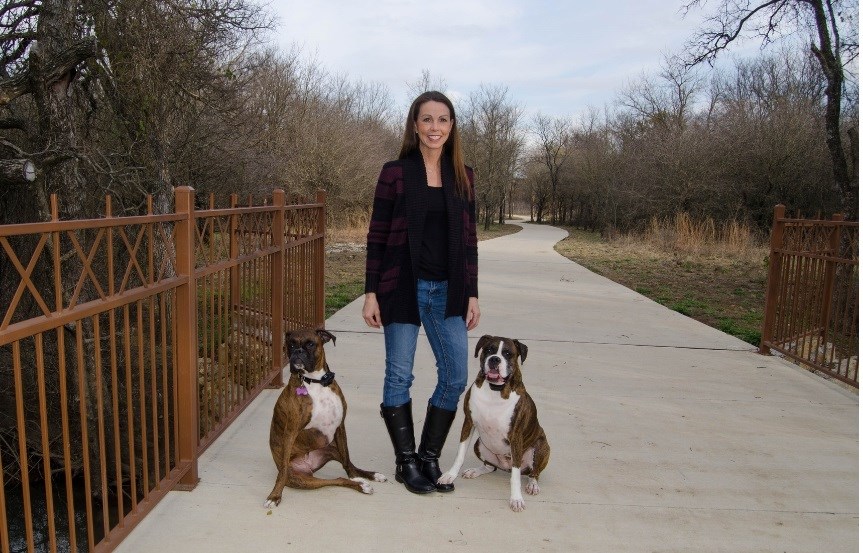 Happily settled at Canyon Falls, Christina Parker starts new career in real estate
Christina Parker and her family moved to Canyon Falls three years ago, after a series of relocations that had taken them to the United Kingdom, Pennsylvania, Michigan and Wyoming.
Now that Christina's husband, Michael, has retired from his military career and is working in the private sector, and with her 12- and 14-year-old kids thriving in the local schools, Christina feels happily settled in Canyon Falls.
So settled, in fact, that she decided the time was right to pursue a dream she had long deferred: to get her real estate license and help other families find the perfect new home and community, especially if they are going through the sometimes hectic and stressful experience of relocating.
"I had always wanted to work in real estate, but I didn't want to start until I felt like we were in a place where we would put down roots for a long time," Christina said. "It took years to get to a point where we felt settled, but it was worth it. Having gone through so many relocations, I've developed a lot of experience and empathy for what families go through when moving to a brand-new area."
When they relocated to North Texas from Michigan, the family drove down to start their home search.
"When we saw Canyon Falls, we knew this was the community for us, especially since the existing homes we saw in other neighborhoods couldn't compete with the amenities here, and couldn't match the benefits of new construction," she said. "Even though we had to live in an apartment while our new home was being built, it was worth it, and that's a first-hand experience I can certainly share with other relocating families."
After several years, the Parkers feel at home in Canyon Falls.
"We absolutely love it here. The people are so friendly, which made it very easy to get settled in and feel like we were part of the community," she said. "The schools are excellent, and we enjoy the amenities, especially walking our two dogs along the trails."
Christina has recently started her real estate career by joining the Flower Mound office of Keller Williams Realty, one of the nation's largest real estate firms.
Learn more about the Canyon Falls lifestyle and explore our new homes.