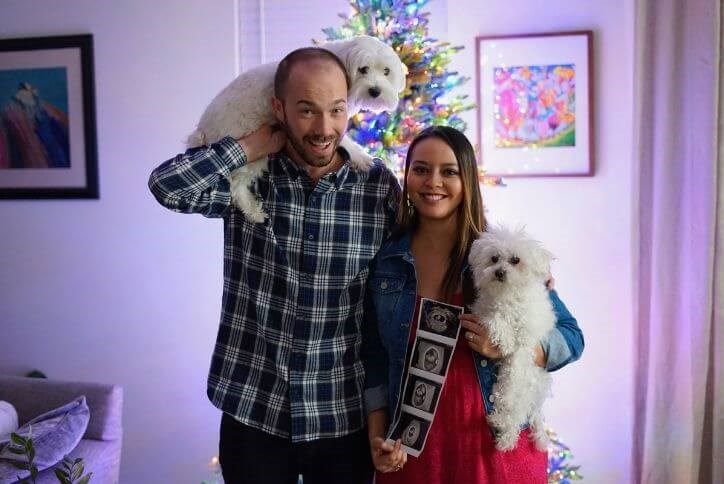 Meet Cloud, a rescued pup who's loving life in Canyon Falls
Canyon Falls residents love their dogs, and these four-legged family members add a lot to the community, helping to break the ice as neighbors meet each other at amenities like the Pooch Park and out on the trails. There's even a Facebook group for residents to share news about their dogs.

One of Canyon Falls' canine residents with the most interesting stories is Cloud, one of 8 puppies born to mom Chloe about three years ago, shortly after several neighbors came together to rescue her.

Cloud was adopted by Ryan and Caitlin Davis after he was weaned, adding him to a family that also includes toy poodle Buzz, now 13. Cloud is the one with Ryan in the photo.
It was Caitlin's brother and sister-in-law, Colin and Lucy Flynn, who rescued Chloe after she was spotted running throughout the community. Chloe at first was very elusive, running so fast that her original nickname was White Lightning.
After the Flynns were able to catch and rescue Chloe, they soon realized she was pregnant, and it wasn't long before she gave birth to 8 healthy puppies, including Cloud.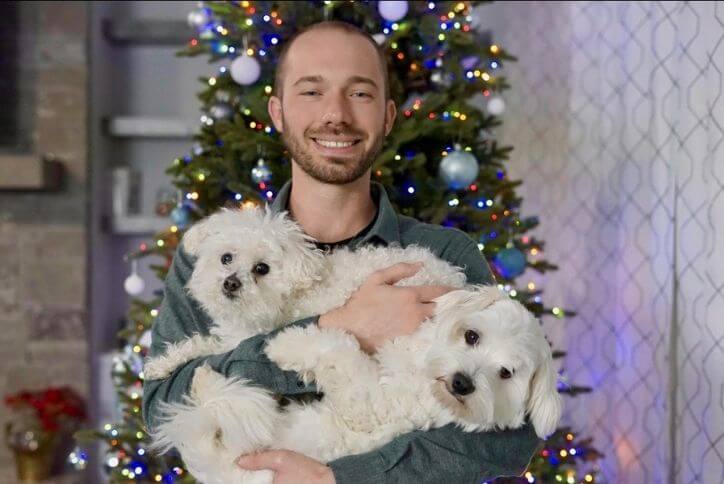 Ryan and Caitlin visited the Flynns often, getting to know Chloe and her pups very well. It wasn't long before they decided to bring home a little brother for Buzz.
"The rest is history," says Ryan. "It took some time for Buzz to get used to being a big brother, but now they get along great and love to play."
Ryan says Cloud is eager to protect his family, and is playful and cuddly once he warms up to new people.
Cloud loves to start each day by pouncing on his folks to say "Wake up!" After that, he's up for any adventure, whether it's visiting the Pooch Park, exploring the trails, and even running around in the snow.
Ryan says many of Chloe's 8 pups are still in Canyon Falls. A resident who adopted one of Cloud's litter mates did a DNA test, and the result revealed that the pups are about one-quarter each Maltese, Bichon, Cavalier King Charles Spaniel, and Coton de Tulear.
So far, Cloud is the only one we've heard about in detail. If you know any more of his litter mates, please let us know!