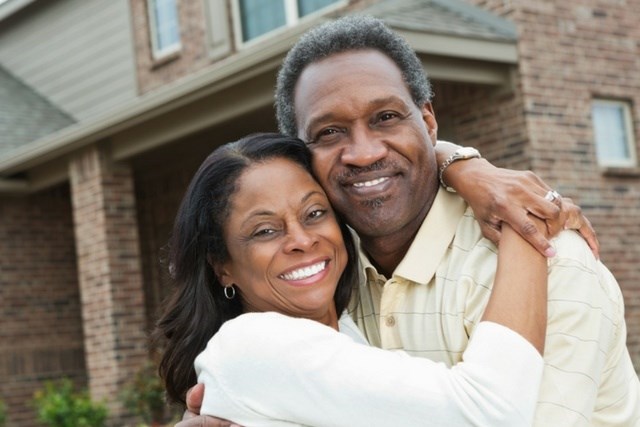 It's a great time to buy a new home
From low interest rates to affordable new choices, 2019 is shaping up to be a great year to buy a new home. Here are 5 reasons to discover why Canyon Falls has your dream home, whether it's an affordable new plan priced from the $270,000s, or the ultimate dream home on an estate-sized homesite.
Interest rates remain low. Mortgage interest rates may vary slightly from day to day, but the general trend is downward. In early April, rates were holding near a 14-month low. The national average for 30-year mortgage rates was just slightly above 4% at the beginning of April. Low interest rates translate to lower monthly payments and the ability to qualify for a larger home.
Affordability is excellent. Homebuyers are enjoying the best affordability since the first quarter of 2018, according to the latest Burns Affordability Index from John Burns Real Estate Consulting. Burns credits a trifecta of lower mortgage rates, stable home prices and growing incomes for today's excellent affordability.
Dallas is a strong market. Dallas is one of the strongest and healthiest real estate markets in the nation, according to a recent report from the Dallas Morning News.
Canyon Falls offers new choices from the $270,000s. Canyon Falls has never offered a greater variety of new-home choices, including new plans priced from the $270,000s by K. Hovnanian Homes. These new plans offer unexpected features and options for such an affordable price range, including covered patios, multigenerational living suites and three-car garages. Canyon Falls offers new homes in every price range up to the $800,000s.
Quick move-in homes are plentiful. There's a misconception that buying a new home means waiting for many months before you can move in. Not at Canyon Falls. Our best-in-class homebuilders offer a wide variety of new homes available for quick move-in, from totally completed homes, to homes in progress where you can still make designer selections.
Enjoy virtual tours and photo galleries of our beautifully decorated model homes. When you visit Canyon Falls, be sure to stop by our Welcome Center at the Canyon Falls Club. You can tour our flagship amenity, part of 250 acres of parks, trails and natural open spaces, and enjoy a coffee and a freshly baked treat from Flower Mound's Swirl Bakery.